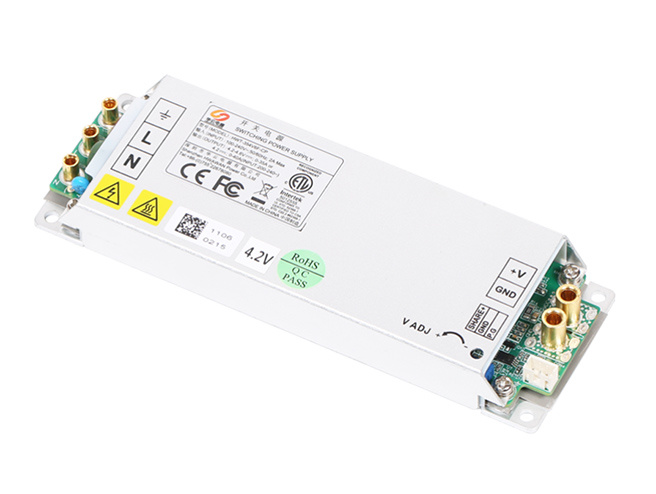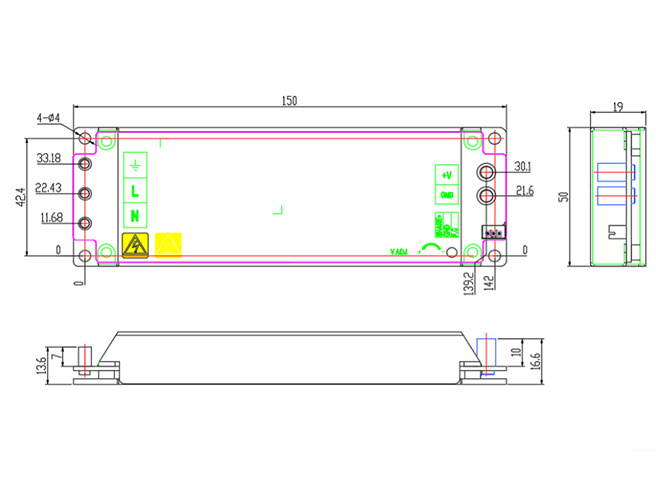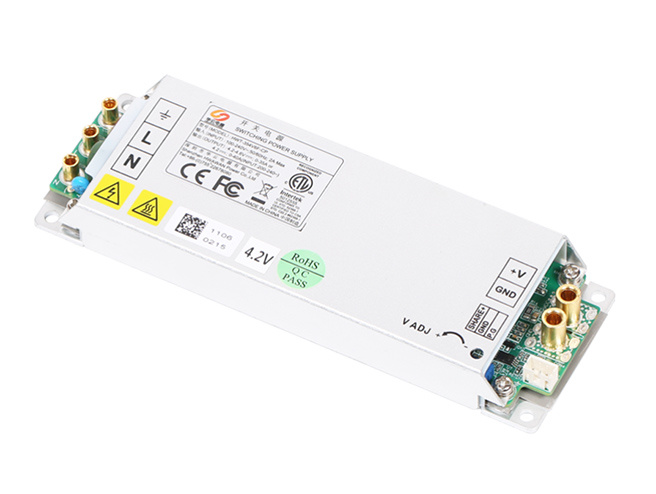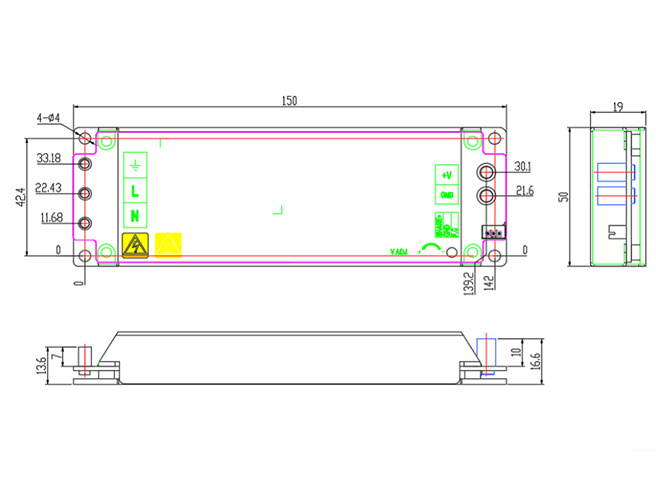 HWT-354V3F-CP
HWT-354V3F-CP
HWT-354V3F-CP is specially designed for LED display products with output current sharing function,AC/DC ultra-thin power supply product that can be used in parallel, with rated output of 4.3V/35A. The power supply has the following characteristics:
DETAILS
---


Small size:150mm*50mm*19mm(L*W*H)


High efficiency:90%( Input :@220VAC,Output :4.3V/35A)


Small Leakage current:<1mA


Output voltage can be adjusted from 3.8V to 4.3V


Input voltage 200VAC~240VAC, output 4.2V/40A


EMI standard: EN55032 CLASS A


Wide operating temp. range:-40~+70℃(+50 ° C ~ +70 ° C linear de-rating, referring to fig. 1)


Wide Input voltage range:90VAC~264VAC

Compliance with ETL,CB, CE, FCC,CCC,UL certifications
Consulting our products
If you are interested in our products, please leave your E-mail, we will contact you as soon as possible,thank you!